$1.4 Billion Under Management
Bedford Funding does not solicit or accept investments from any investors and invests only its own partners' money. All Bedford Funding acquisitions and investments are funded with cash equity and without bank or institutional debt.
Bedford Funding is a private equity firm providing $1.4 billion in long-term capital to businesses in growing technology sectors with experienced industry focus in the software and IT services sectors. Our extensive operating backgrounds have led to a keen understanding of the opportunities inherent in technology enterprises. Bedford Funding was founded in 2006 with launch of its initial fund- Bedford Funding I- and recently raised Bedford Funding II in December, 2011. Bedford Funding makes investments worldwide from its headquarters located in White Plains, New York.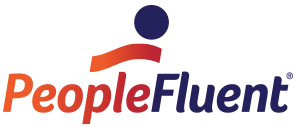 Bedford Funding has made several investments in Peoplefluent, a Human Capital Management (HCM) software company offering an integrated suite of products.
Bedford believes that HCM software is becoming increasingly important for large companies, as it allows companies to manage recruiting, compensation planning, succession planning, learning, contingent workers (vendor management), workforce compliance and diversity, workforce planning and analytics, and social interaction. This market segment is consolidating at a rapid place. Bedford's acquisitions in this segment have included:
Sept. 2008
Waltham, MA. Producer of the first integrated suite for talent management. Capabilities included recruiting, performance management, succession planning and compensation planning.
Dec. 2009
Raleigh, NC. Expanded the capabilities of Authoria by adding additional recruiting functionality, as well as vendor management (contingent labor management) and workforce compliance and diversity.
Apr. 2011
Austin, TX. Added leading workforce analytics software to the product palette.
Jan. 2012
Montreal, QC. Added learning management, a key component added to Peoplefluent's talent management suite.
Social Software
Bedford Funding has begun making investments in the social media segment, and is continuing to examine opportunities in this segment
| | | |
| --- | --- | --- |
| | May. 2012 | Palo Alto, CA. Enterprise social network and business collaboration software. |
Video Collaboration Software
| | | |
| --- | --- | --- |
| | Apr. 2013 | Reston, VA. Social online video platform used to manage, distribute and capture video content. |
Healthcare Communications Software
| | | |
| --- | --- | --- |
| | Feb. 2014 | Sarasota, FL. Voalte develops smartphone alternatives that simplify caregiver communication. |